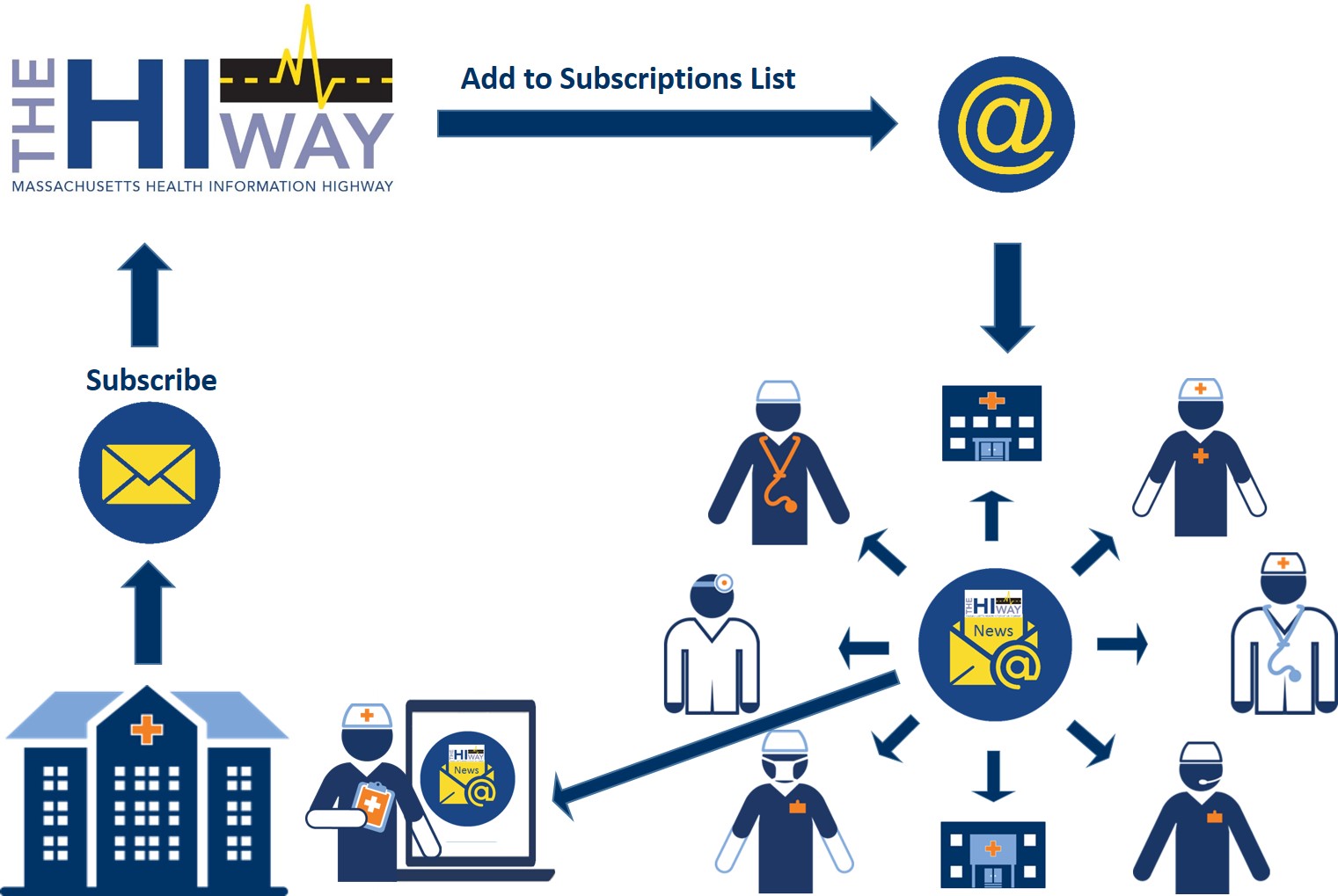 The Mass HIway issues newsletters and bulletins keep the Commonwealth's healthcare industry up to date on relevant news pertaining to the Mass HIway and Health Information Exchange (HIE).
In these communications we share announcements, service program updates, resources and tools, upcoming events, spotlight stories, links to eHealth articles and industry news, and other relevant information.
To stay up to date on how the Mass HIway, we invite you to subscribe to these newsletters and bulletins. In particular, all HIway participants are strongly encouraged to subscribe as the announcements may contain information relevant to your participation.
Subscribe by filling in this form
Enter your information into the form below and then click the "Sign up!" button to subscribe to the HIway Newsletter and/or Participant Bulletins:
Subscribe to "HIway Newsletter and General HIway Updates" to receive the latest news, announcements, spotlight stories, and other information related to Health Information Exchange, including Mass HIway Direct Messaging, HIway Attestations, and the Statewide ENS Framework.
Subscribe to "Attestations Updates" to receive notifications specific to HIway Attestation that may require your attention.
Subscribe to "ENS Updates" to receive notifications specific to the Statewide ENS Framework and the Certified ENS Vendors.